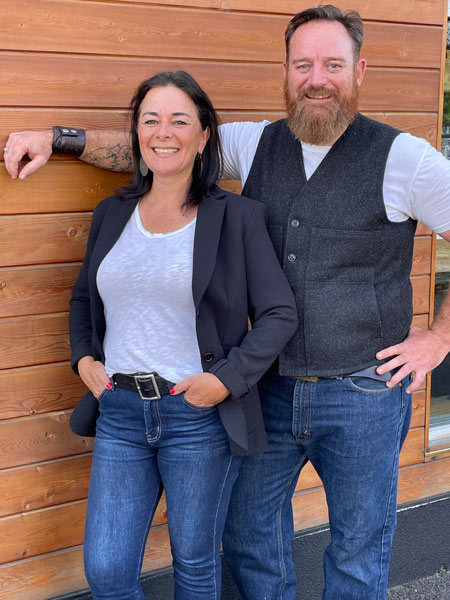 Katie and Nathan created War Pony Exteriors with a simple mission in mind: To help clean up the lovely town of Eugene.
Born and raised in Eugene, Katie's roots run deep and her business acumen speaks for itself, having opened several local restaurants: Red Agave, El Vaquero, June and Midtown, and Asado Grill, as well as a clothing line, Katie Brown LA. Through her many business endeavors, Katie acquired extensive knowledge and connections that continue to benefit her today.
Nathan grew up in Philomath with a blue-collar upbringing. Nathan's experience includes opening a low-voltage business in Florida and becoming a CNC (Computer Numerically Controlled) programmer/operator.
Together, the pair had the building blocks to create a business capable of making clients' properties look and feel good. After months of research and development, War Pony was ready to launch and make its mark in the community.
Our Philosophy
War Pony ensures all client needs are met and exceeded. From initial interfacing to the high-touch customer service throughout, our clients' overwhelmingly positive testimonials speak for themselves.
Whether it's a residential client wanting to spruce up their home, a property management company wishing to keep their commercial properties cleaned regularly, or real estate agents giving their clients the edge they need to get the highest value from their investment, War Pony does it all.
To receive a free estimate or have any questions answered, feel free to call, email, or fill out the form on our Contact page. War Pony Exteriors is here to help make your property or investment look pristine.